---
Be sure to have Greasemonkey installed.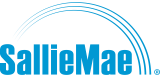 SallyMae.com
My account is no longer through SallyMae, so this script may self deprecate at any time.
Paying more than the minimum routes you to a page where you designate where to apply the extra funds. This script highlights the sub loan with the highest total balance, making it easier to spot the loan causing the most interest in the long run.

---